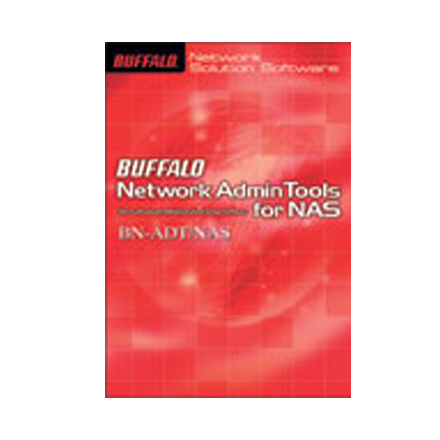 NAS Centralized Administration/ Setup Software
BN-ADT/NAS
NAS Centralized Administration/ Setup Software
Model:
BN-ADT/NAS

Network map lets NAS devices be managed collectively

Installing this software allows you to display your entire network in the form of a "network map. allowing you to remotely check the robustness of the network, checking conditions not just the same segment, but even in different segments. You can also directly modify the settings of supported devices right in the screen. This vastly reduces the amount of work needed for scheduled onsite inspection and maintenance. And if a malfunction does happen to occur, rest easy knowing that you can check the log window to identify the conditions leading to the problem.and promptly identify the cause.
Batch firmware upgrade

You can save the settings for a selected NAS to a file. If an NAS fails, you can quickly restore the settings to the replacement. NAS using the saved configuration.
Specifications
OS Support
Windows® 7 (32/64bit), Windows® VistaTM (32/64bit), Windows® XP, Windows® Server 2003, Windows® Server 2008
Operating Environment
Windows computer with Ethernet interface or Wi-Fi
CPU: Core 2 Duo or better recommended
Memory: 1GB or more
HDD: 20MB or more available space recommended
(If logging is used, sufficient memory to store logs is needed)
(Display Resolution: 1024 x 600 or greater (support for 16bit color)
User privileges
Administrator privileges for the computer required
Supported functions
Display: Device list, network map, status, log
Administration: Ping, email notification, syslog server, version upgrade
check, scheduling.
Device setup: IP address, saving/restoring settings, firmware upgrade
Warranty
1-Year
You can compare the specifications of the product in this page. Click the model which you want to compare and click the "Compare"button.